Taylor Marquardt, MBA
Sales Team Lead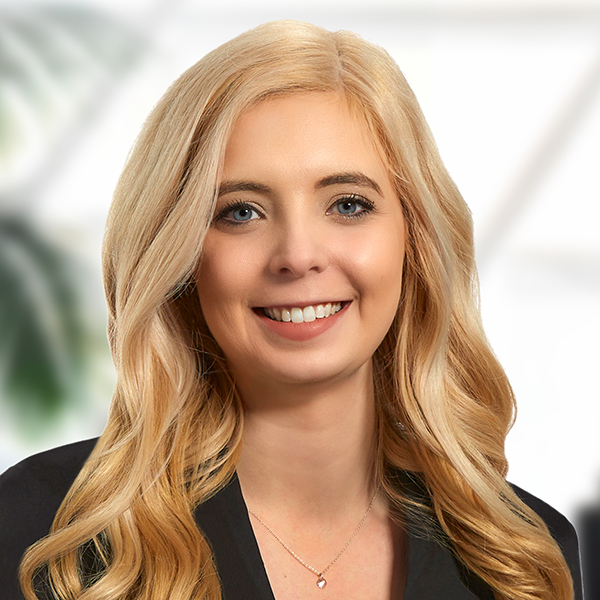 Taylor has been a part of the team since 2018, when she came on board as a Benefits Planner before taking on her current role as Sales Team Lead. She spends most days developing plans for clients, processing Medicaid Compliant Annuity applications, and working with insurance companies to ensure the contract will be processed in a timely manner. Taylor is available to answer client questions throughout the entire annuity process, and she takes the time to make sure everything is accurate at each step. Taylor also helps develop internal educational materials and assists the Sales leadership team as needed.
Taylor earned her associate degree in Business Management from Northeast Wisconsin Technical College as well as her bachelor's degree in Business Administration and MBA from Columbia Southern University. In her prior work experience, Taylor helped clients find solutions to meet their financial goals and established strong, trusting relationships with them. This experience prepared her for her current role as a Benefits Planner where she fosters relationships with her clients and helps them find products and strategies that are suitable for their crisis planning cases. Taylor is a licensed insurance agent (life and health).
Taylor's customer service and critical thinking skills help her as she works with clients to preserve their senior clients' assets—something she is very passionate about. As a team player, Taylor is always seeking opportunities to help the team be the best it can be. She takes pride in fulfilling her goal of completing her MBA and being able to use the knowledge she has gained to improve herself professionally and help the company grow.
Taylor is married to her wonderful husband, Dylan. They have a baby girl, Scarlett, and two pets, Oakley and Riley. In her free time, Taylor enjoys doing pretty much anything outdoors, especially in the summer, including boating, fishing, and camping. She loves spending time with her family and friends.