Medicaid Compliant Annuity FAQs

What is the minimum premium amount to fund a Medicaid Compliant Annuity?
Most of our insurance carriers require a minimum premium amount of $5,000. For details on the carrier options and requirements in your state, please contact our office directly.
What is the minimum term length for a Medicaid Compliant Annuity?
Most of our insurance carriers require a minimum term of two months, though they may also enforce premium maximums for short-term annuities. For details on the carrier options and requirements in your state, please contact our office directly.
MCAs can be funded with non-qualified funds such as those from checking and savings accounts. In most cases, non-qualified funds are provided to the carrier via check or ACH. MCAs can also be funded with certain taxable accounts such as retirement accounts and existing annuities. These transactions may involve a transfer between custodians and may extend the processing time of the contract.
How do I begin a case with you?
To get started, simply reach out to us. If you would like to start online, you can fill out an intake form or download one of our PDF forms. If you would prefer to speak with someone directly, you may call our office at (866) 605-7437. If you've worked with us before, you can also email the Benefits Planner you worked with in the past.
Do I need to work directly with an insurance agent?
No, you may work directly with Krause to secure the MCA. Our office acts as the writing agent on these policies. However, if you currently work with a local agent and would prefer they write the annuity, the agent can get contracted through our office. Contact us to learn more.
I am a licensed insurance agent—can I write the annuity myself?
What fees are associated with purchasing an MCA?
We never charge a fee if we don't have to. Therefore, all case advisement, proposals, and quotes are complimentary with no obligation to proceed. A processing fee may apply if a client decides to proceed with the annuity purchase. The processing fee is paid by your client, and the amount varies depending on the term and premium of the annuity being purchased.
Which insurance carriers do you work with?
Only a handful of carriers provide MCAs and other Medicaid compliant products. Our office works with several nationwide carriers that specialize in these products, many of which have an A.M. Best rating of "A" or higher. Additionally, we have exclusive partnerships with many of these companies. For more information on the products and carriers available in your state, contact our office directly.
What information do you need to obtain a quote?
We require the client's financial information (income, cost of care, assets), as well as their state of residence and date of birth. On a case-by-case basis, we may require additional information to provide a more appropriate proposal for your client. You may choose to complete an intake form to verify you are providing the correct information.
Will you assist me in determining the most beneficial annuity investment amount and term?
We can provide as much assistance as needed. If you already know the annuity investment amount and term you are seeking, one of our Benefits Planners can quickly provide a quote and the necessary application paperwork. If you would like a recommendation regarding the annuity investment amount and term, one of our Benefits Planners can provide a comprehensive annuity proposal tailored to your client's situation. All comprehensive proposals are complimentary with no obligation to proceed.
How quickly will I get the proposal?
We know timing is everything in these cases. Upon receipt of all the necessary information, we will return your annuity quote or comprehensive proposal within one business day. If we receive your request for a quote or a proposal, and we need some additional information prior to proceeding, we will contact you as soon as possible.
Can I complete the annuity application digitally?
Yes, most carriers allow for processing of the application documents digitally. Your Benefits Planner can advise you on the requirements and process for the specific insurance carrier you purchasing the annuity through.
How long does it take to receive the policy?
Once our office receives the MCA application and funds, the insurance carrier will begin the process of issuing the policy the next business day. Once we receive the policy contract back from the carrier, a copy will be emailed to your office immediately. Original policy documents may be mailed upon request. Policies are typically issued within a few business days from the time of submission. This timeframe varies based on the insurance carrier and the method of funding the annuity.
My client died before the annuity term ended, and the state Medicaid agency is named primary beneficiary. What happens now?
Once you notify us of the death, we can handle the death claims process. First, we will notify the insurance carrier of the death. Once they receive a death certificate, they can begin the claims process. The insurance carrier will then notify the State of its interest in the MCA and send a claim package to the State and the contingent beneficiary. Next, the State must send a reimbursement or release letter to the insurance carrier. Once received, the insurance carrier will settle the State's claim, accept the release, and distribute the subsequent MCA balance (if any) to the contingent beneficiaries.
Explore More
Why Use an MCA?
Discover why you should use this specialized solution for your crisis planning clients.
Learn More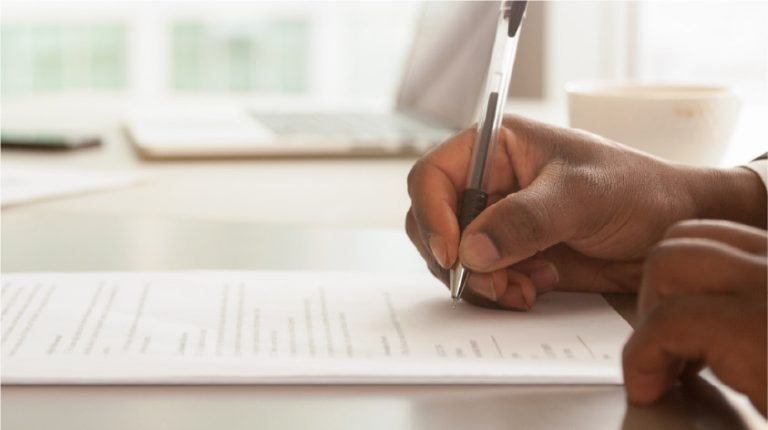 Our MCA Process
Learn about our Medicaid Compliant Annuity process for clients in crisis seeking Medicaid eligibility.
Discover Our Process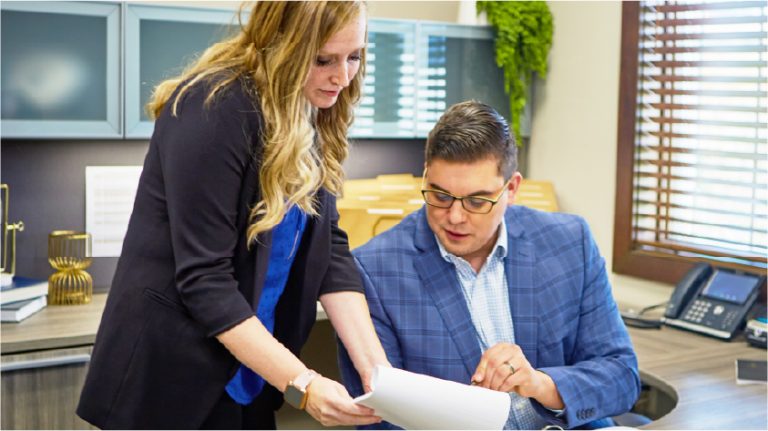 Fair Hearing Support
If your client receives a denial, our in-house attorneys will assist with the fair hearing process.
Learn More