Lawyers on the Move: 5 Tips for Opening a New Office During a Pandemic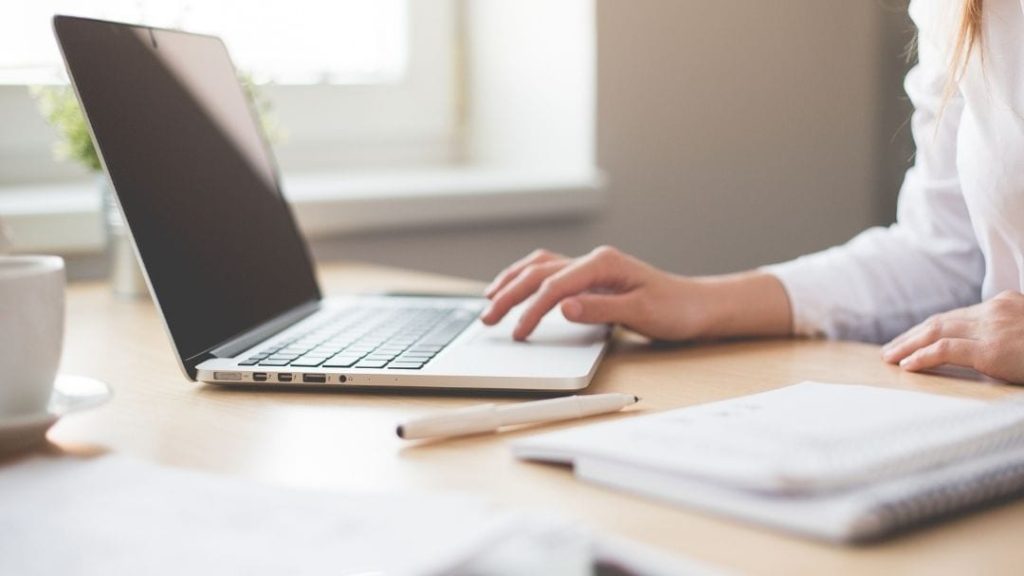 Disclaimer: With Medicaid, VA, and insurance regulations frequently changing, past blog posts may not be presently accurate or relevant. Please contact our office for information on current planning strategies, tips, and how-to's.
Planning can help you avoid delays and start helping clients sooner.
So, you've decided to take the plunge and open your own law firm, even during a pandemic. While your friends and family might gasp at the idea of taking that kind of risk, you've probably found that with loans, grants, and good business credit, there are plenty of opportunities right now to lay the foundation for a strong solo, small, or even larger private practice elder law firm. You've done your market research, and you're confident that older people will need your services more than ever before.
While you might have a very solid plan for clearing the major hurdles, like funding, marketing, and getting that malpractice policy in place, it might be the smaller challenges that keep you at the starting blocks longer than you'd like. Here are five tips to get your new law office up and running as soon as possible:
1. Know your lease terminology, including insurance requirements.
Even if you aced Property Law and you understood the Rule Against Perpetuities inside and out, there are some terms that you might not be familiar with in commercial leases, especially if all of your previous jobs were with firms and companies who had established office spaces.
Before you sign the lease, you'll want to know if it's a modified gross or triple net lease. Fundamentally, a triple net lease requires a tenant to pay rent plus the three main types of operating costs for that space, including real estate taxes, insurance, and maintenance.
On the other hand, a modified gross lease is similar to what you might have encountered in residential apartment leases, where the tenant pays a set price and the landlord pays for operating costs. The tenant may still have to pay for things like utilities and cleaning services.
Depending on your individual and business needs, one type of lease might have advantages over another. But you don't want to be surprised when that first month's rent comes due. That's why you need to do exactly what you'd advise your clients to do""have trusted professionals, like a real estate broker, your CPA, and your attorney, review the lease before you sign. Real estate and legal services are considered essential, but plenty of your advisors are still working from home and juggling their own obligations, like logging in their kids for virtual schooling, so be sure to give them even more lead time than usual to review your documents.
Read More: What Is the Difference Between a Triple Net Lease and a Modified Gross Lease?
(posted by Chron.com)
You should also make sure you're very familiar with your landlord's insurance requirements. Above and beyond securing malpractice insurance for your firm, your lease might obligate you to purchase business insurance with specified amounts of coverage.
Read More: Business Insurance
(posted by Investopedia)
2. Hire painters and contractors right away.
Finding that perfect office space can be as exciting as finding the right house. But just like moving into your next home, you might find pesky flaws, like scuff marks or wires that lead to nowhere, left behind by the previous dwellers that you didn't notice during your first or even second tour of the property. Make sure you know what the landlord's policy is on providing touchups prior to move in. If you've signed a lease for a space agreeing to take it "as is," prepare to get the work done on your own. If you're busy or not particularly handy, be prepared for even longer wait times for contractors, many of whom are taking extra precautions due to COVID-19 and are therefore booking out much farther in advance than usual.
Even though you might have to wait longer than you've anticipated, you can take advantage of your situation by considering some alterations to the space that would be much harder to accomplish if you already had a full office suite occupied by yourself and employees. You can plan some simple tweaks now that will help your first clients feel safer when they brave the outside world to visit your law firm.
Read More: 10 Renovations to Consider Before Reopening the Office
(from NAIOP, the Commercial Real Estate Development Association)
3. Schedule furniture delivery or moving help as soon as possible.
Summer has traditionally been the busiest time for the moving industry. Since many families are working hard to be settled into new houses in time for the start of the school year, movers are often booked solid with residential jobs through the end of August. But with interest rates at a record low for mortgages and many students starting their school years remotely, the end of summer has not meant the end of heavy traffic for moving companies. Many families are taking their time to find the best house for the best price. Even hard-hit areas like New York City are seeing a nearly 50 percent rise in moves.
Read More: Movers in N.Y.C. Are So Busy They're Turning People Away
(from the New York Times)
What does this mean for your office? Well, if you have furniture in storage or you're in the process of moving your existing practice into a new space, it means you will have to get in line and wait for movers to be available. And with the surge in demand for manufacturing and shipping products, you should also be prepared for delays on furniture orders. According to furniture vendors, you should plan to tack an additional two to four weeks onto typical shipping times.
Read More: Furniture orders delayed during the pandemic
(from KELO-TV)
4. Find out your landlord's rules about preferred vendors like electricians.
You've waited patiently for the desks, chairs, and shelves to arrive. You're installing the workstations and you've set up big-screen monitors to allow you to Zoom with opposing counsel and clients with ease. But you're just missing an electrical outlet or coax cable or two. Solving that problem is as easy as calling a local electrician, right? Now, for the lawyerly answer: it depends. Check your lease to see if there are any limits or restrictions on what changes you can make. You should also find out if your landlord has a list of preferred vendors. If they allow you to select your own electrical contractor, they may ask that contractor to produce a certificate of insurance listing the landlord or property management company as an additional insured prior to starting the work.
5. Don't wait on ordering internet services.
When you move into a house, even a week or two of waiting for the cable guy to arrive to install TV and internet services can feel like an eternity. But waiting on the ability to email your clients or e-file documents with the court can have a huge impact on your new firm. The wait times for commercial installations can be significantly longer as well. You'll need to allow time for your desired provider to survey your worksite, and there may be significant charges involved unless there are several existing or potential clients nearby to make it worth the provider's investment to get the building wired for service.
When building your move-in timeline, make sure to allow for two to eight weeks for internet/cable installation.
By Andrea Gage-Michaels, J.D., M.D.R.