How Do I Choose an MCA Carrier?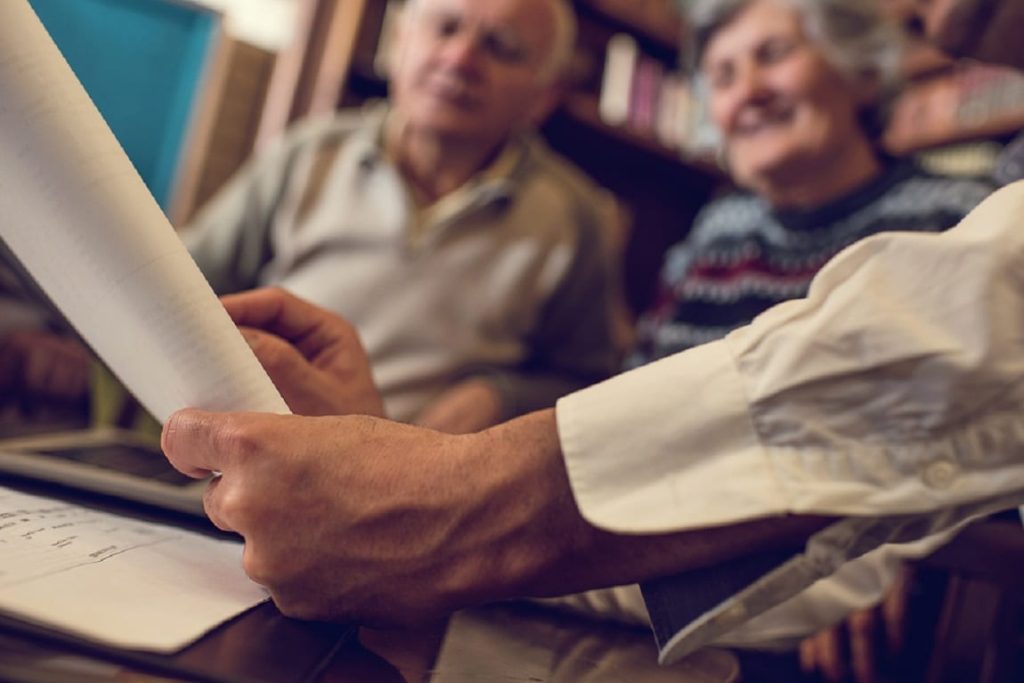 Disclaimer: With Medicaid, VA, and insurance regulations frequently changing, past blog posts may not be presently accurate or relevant. Please contact our office for information on current planning strategies, tips, and how-to's.
When purchasing a Medicaid Compliant Annuity (MCA), you and your clients not only want a carrier they can trust, but also one that provides the most beneficial outcome. However, it can be difficult to understand which factors differentiate one MCA carrier from another. After all, MCAs are unlike any other insurance product you or your client have dealt with. That's why we want to provide some clarity on the considerations involved in choosing an MCA carrier and help you advise your clients with confidence.
What are the Carrier Options?
When seeking an MCA for your client, you have several insurance carriers to consider. Our office works with seven carriers across the country.  We offer four carriers with an A.M. Best rating of A- or higher, and we have exclusive wholesaler relationships with three carriers, meaning their products cannot be found anywhere else. What does this mean? We have the most diverse MCA product offering on the market.
The details of your client's situation may dictate which carriers can and cannot be used, including their state, desired annuity term, and premium amount. Therefore, carrier options vary on a case-by-case basis. Our Benefits Planners can walk you through the specific options available to your client and then help you decide which carrier will provide the best benefit for their case.
Key Considerations
Financial Strength Ratings
One way to gauge an insurance carrier is by looking at their Financial Strength Rating (FSR). There is a popular misconception that these ratings equate solely to a company's creditworthiness. In reality, several factors play a role. For example, A.M. Best rates insurance carriers based on their business profile, balance sheet strength, operations, risk management, the types of insurance coverage sold, and the number of policies written. Therefore, larger companies with more product lines naturally earn a higher rating.
Does this mean smaller companies that offer Medicaid Compliant Annuities should be overlooked? Absolutely not. In many cases, smaller companies can provide more desirable product features and better service than larger carriers, leading to a more favorable outcome for your client. In short, you should consider all factors of your client's case before ruling out a potential carrier based on ratings alone.
Contract Dates

The effective date of the MCA contract is critical to the success of the case, since this is the date most state Medicaid agencies will consider the annuity to be purchased. If the effective date falls into the following month, it will cost your client a month of Medicaid eligibility. If you have a case that needs to be rushed on a tight deadline, consider choosing a carrier that offers flexibility in assigning the contract dates. In fact, one of our exclusive carriers allows clients to "backdate" their MCAs without restriction.
Beneficiary Options
Though the state Medicaid agency is named primary beneficiary in most MCA cases, there are several instances in which a family member(s) or trust may receive the proceeds from the contract. Since this is always a possibility, understanding the carrier's beneficiary options is essential. Options typically include continuing to collect the MCA payments for the remainder of the term or taking a discounted lump sum payout. However, we work with an exclusive carrier that offers an alternative in many cases, wherein the beneficiary(ies) can take the lump sum distribution without a discount.
Freelook Period
The freelook period is the timeframe in which a client can return their annuity contract for a full refund of the premium amount. This provision is regulated by state insurance laws, so each carrier's MCA contract contains this clause. While it is not a concern in most states, some states consider the annuity to be "revocable" during the freelook period, meaning it must expire before the client is considered eligible for Medicaid.
Most of our carriers offer short, 10-day freelook periods. Beyond that, one of our exclusive carriers offers an option to completely waive the freelook period in several states. Plus, this carrier will provide supporting evidence to the caseworker should the waiver be questioned.
Product Focus
Product focus, knowledge, and experience are key. Many larger carriers that offer MCAs also offer a substantial product line. While they may be more recognized on a national scale, they may not be experts in Medicaid planning. Our exclusive carriers tend to be smaller companies that specialize solely in products related to the elder law field, meaning clients have an extra layer of expertise assisting them through the MCA process. In fact, one of our exclusive carriers has been focusing almost exclusively on annuities for Medicaid planning for over 20 years.
In addition to the items laid out here, other key considerations in choosing an MCA carrier may include the processing fees involved, processing time by the insurance carriers, the interest rate of the annuity, and the ability to send premium funds electronically.
What Does This Mean for Me and My Clients?
At Krause Financial Services, Medicaid Compliant Annuities are the heart of our business. Our priority is not just to help your clients qualify for Medicaid benefits""it is also to achieve the best possible result given their circumstances. Creating an MCA strategy is not a one-size-fits-all plan, and neither is choosing an MCA carrier. That's why working with us gives you the upper hand in the industry. You can leverage our diverse, exclusive carrier options to create the best result for each client.
If you're not sure where to begin, don't worry. Our Benefits Planners will walk you through the options and tailor a customized solution for every case you encounter.
For more information on the carrier options available to you and their unique attributes, contact us today.