Carrier Spotlight: ELCO Mutual
In the realm of Medicaid planning, Medicaid Compliant Annuities (MCAs) have emerged as a powerful asset preservation tool for many clients looking to accelerate their eligibility for Medicaid benefits. ELCO Mutual, a distinguished carrier of the MCA product, has been at the forefront of offering innovative solutions for senior clients engaged in Medicaid planning.
In a recent discussion with Bill Bruce, Vice President of Operations at ELCO Mutual, we explore ELCO's reasons for entering the MCA business, their partnership with Krause Financial, and how senior clients can benefit from this product.
Working with ELCO Mutual
ELCO Mutual stands out for its commitment to providing products that are focused on "service, security, and protection" for its clients. Many elder law attorneys who are looking for a product to support their elderly clients in a crisis planning scenario can benefit from ELCO's products the most. Established in 1946, ELCO prioritizes the needs of its policyholders by striving to help clients "attain financial security with easy-to-understand insurance and annuity solutions."
With over 77 years in the industry, ELCO's notoriety and financial strength have only continued to grow. With an A.M. Best financial rating of B++, ELCO's longevity and profitability in such a niche product market is unmatched. "Having a diversified portfolio and having such a strong primary product line in the MCAs really helps us from a financial strength standpoint," states Bruce. "The MCA has been one of the main reasons why we've been such a strong financial company over the past 77 years."
ELCO Product Offerings
While most clients who work with Krause Financial to complete a Medicaid spend-down plan are familiar with ELCO due to purchasing a Medicaid Compliant Annuity, some clients may be unaware that they also provide a handful of other products to support senior clients. ELCO's product offerings include flexible premium deferred annuities, single premium deferred annuities, life insurance, and final expense insurance.
"I think the best way of looking at that is we specialize in helping seniors. And one of the most important parts of any senior's financial journey is that end-of-life process, and everybody just associates that with death. But unfortunately, there is a gap of time between when you're in your home to the point where you pass away," says Bruce. By gearing their product offerings to support the financial needs of seniors, ELCO can satisfy a gap in the industry for elderly clients who are in a crisis planning situation and facing the high cost of nursing home care.
Read More: How to Know When a Client Is a Good Fit for an MCA
Partnership with Krause Financial
Spanning over several decades, Krause Financial and ELCO Mutual have built a partnership to supply Medicaid Compliant Annuities to elder law attorneys looking for a way to assist their senior clients by accelerating their Medicaid eligibility. Insurance carriers without extensive knowledge of these niche products are often unfamiliar with the product requirements, which can cost elder law attorneys and their clients time and money. However, when it comes to Medicaid crisis planning, ELCO and the staff at Krause Financial work together to ensure that the Medicaid Compliant Annuity is structured correctly and issued timely.
"[Krause] knows everything from the Medicaid limitations, what's going to pass through the Medicaid offices, what these impacts are, the suitability of these sales, and you have that network of elder law attorneys, who really just know how to help these clients," states Bruce. As a result, clients working with Krause Financial are able to secure the Medicaid benefits they need when they need them.
To learn more about working with ELCO Mutual on your next MCA case,
contact our office today!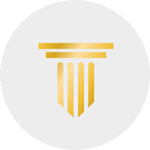 By Krause Financial | Staff